Oh Kettenhund!! You've made my day!!

*whimpers at all the loveliness*
I had never seen that black and white one where Schny's head is shaved... oh, those two.
And the one of them from Feeling B is too cute... Paul being all protective.
And of course all the nuzzling, putting their heads close together, always looking so happy together *wibbles*

Anyway before I totally melt into a puddle of goo, here are a couple more pics!
"The Pinch" -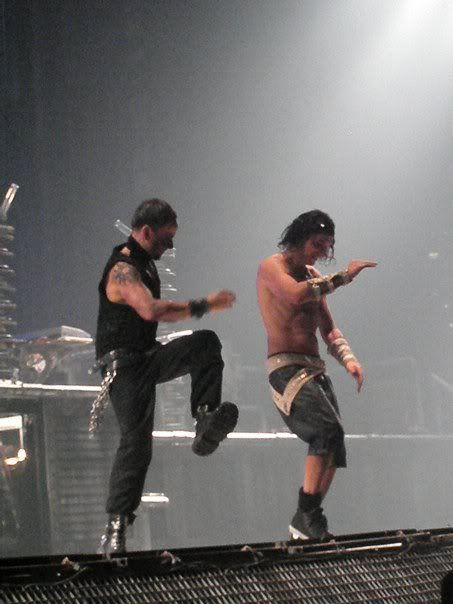 The look on Paul's face! Guh.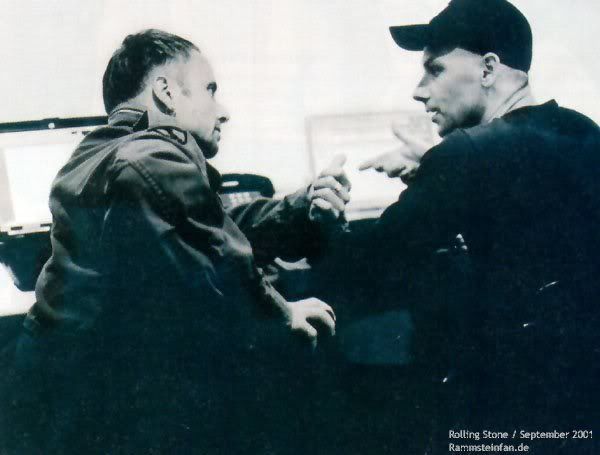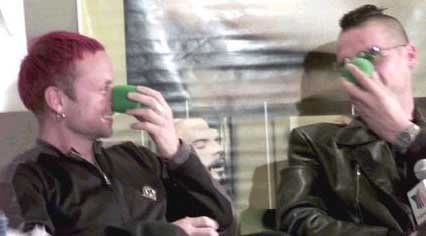 Looks of love *sigh*
Obviously.
*bounces happily around in the thread*
Oh, and nola, I think it's tape holding his earphones in. But I thought they were tattoos as well at first! Also, mmmm Calvins.