So, I've decided that if we're going to have a Richard/Paul thread, then it's absolutely criminal not to also have a Till/Flake one.
So. Till/Flake. Probably the ultimate Rammstein ship. It's practically canon. I shipped this before I even knew what either of their names were, just from seeing live footage.
I don't think, however, that you even need to be into slash to appreciate this relationship. I love how they often can both seem quite uncomfortable/shy/awkward/stand-offish in a lot of other situations, but when they're together they both seem so relaxed. I love how they're comfortable to do pretty much anything to/with each other. I love their crazy performances and their bizarre "relationships" onstage. I love how Flake is fully prepared to pretty much trust Till with his life and Till in return is SO careful and gentle with him. I love how they seem to make each other comfortable in a way that nobody else does.
"Buck Dich-ing"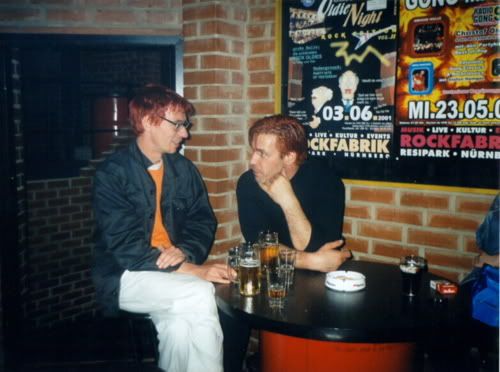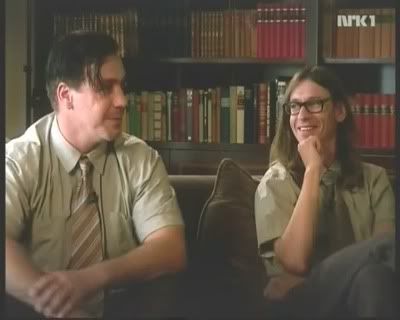 Flake giving Till a look of love.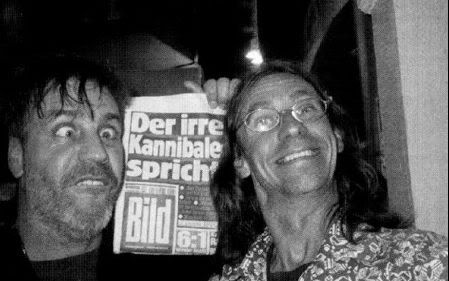 BFFs.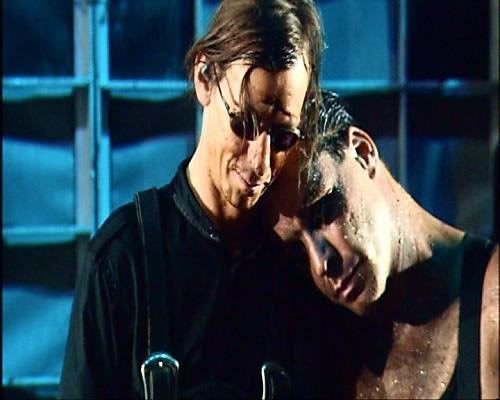 Volkerball snuggle.
Show your appreciation for the beautiful Till/Flake friendship and love!