Berlin tonight, 9th December.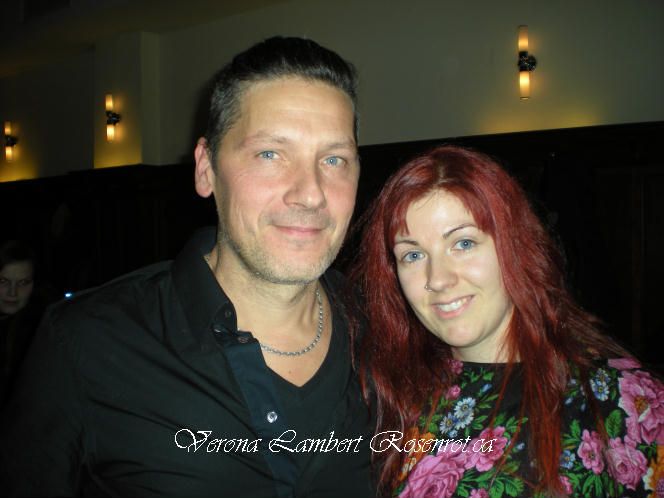 Photo belongs to me.
My husband and I met him at a shoddy little pub tonight, he was sitting right next to us having dinner with a friend. We were drinking the same kind of beer and he looked at me a few times. When we both got up I asked him for a photo and he said "of course!". So sweet and friendly and he was very eager to say hi to my husband as well and shook hands with him. He smiled and instantly put his arm around me when I asked for the photo.
He heard me and my husband speaking English and asked where we were from, so I told him that we live here but my husband doesn't know much German.
I told him to tell Paul happy Birthday and he said Paul is celebrating at home.
We all stayed pretty late, but when Schneider got up and had finished putting his coat on, he turned to me with a big, friendly smile and said "Tschüss!" (informal way of saying goodbye in Germany), then turned to my husband and said goodbye to him too. Such a sweetheart.
Thank you very much, Herr Schneider.
He has the same kind of haircut as Till had recently, shaved short on the sides, long on top and tied back in a weird little ponytail.
And he's so cute when he talks to you. He sticks his face right in your face, so suddenly his nose is only half an inch away from mine.
He did that last time I talked to him as well, and then he listens carefully to what you have to say.
It's a traditional Russian scarf I'm wrapped in, in case anyone wonders. I usually wear all black, always.