I gave a short description on how I first heard of the band when I introduced myself to these forums, however this time will go further on that.
I used to love watching martial arts movies and these became very popular during the 80's and 90's. There was this video game that was so famous (Mortal Kombat) and two movies were made based on that game (yes I was a gamer back in the day). Being a big fan I also bought the soundtracks of the films and the song "Engel" was featured. I was instantly hooked by the mix of electronic/rock music sounds. Then "Du Hast" became a major hit and that's when I first heard of
. At that moment didn't "saw" them and it was hard since the media was not like actual times-no YouTube, Facebook, Twitter or other social media just magazines, radio, and TV.
In late 2001 I tuned into some MTV awards just for fun until I was this on my TV: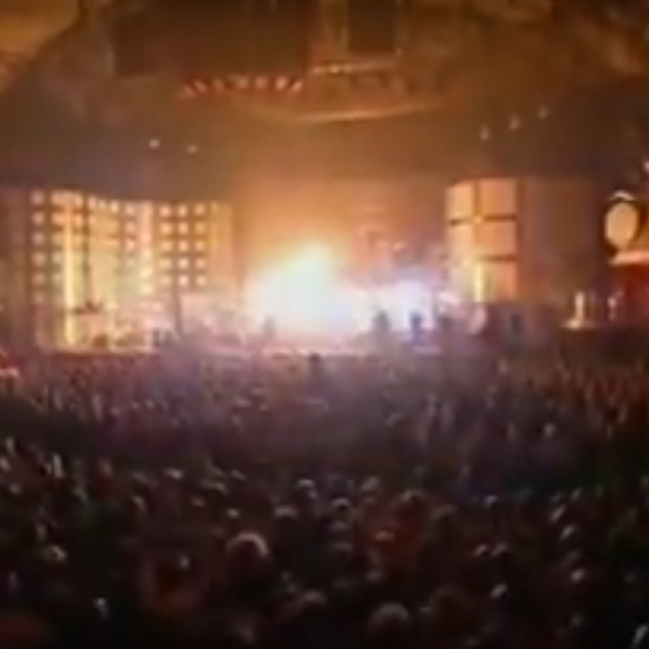 I was like
its Rammstein!!! All that fire going on and the "Sonne" intro before their "Ich Will" presentation= flawless
Such an intense performance and never imagined
was made of such cute band members.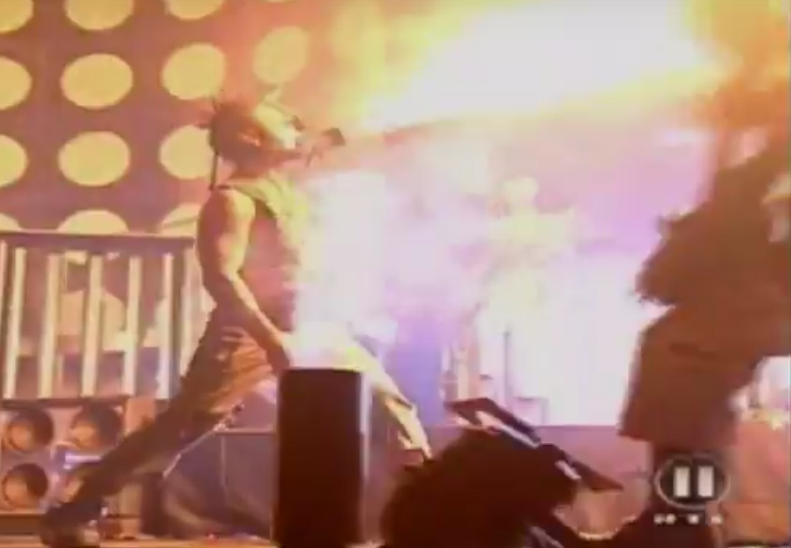 Videos stills from YouTube.
https://www.youtube.com/watch?v=X0vDlPVavmI
I was already a fan but bought my first
album (Mutter) after this.
I became instantly interested on googling them. The only info resources available were other fan forums, so there I was drooling on this band.
These group pictures were one of the first I saw that shocked/impressed me: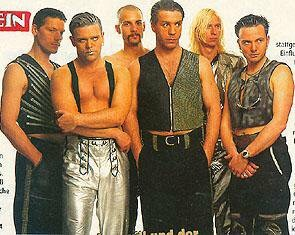 Credits: This picture has been previously posted on these forums
I only though: they can play very well and that's a hell of a hot band-this is a very sexy picture.
Schneider was my first crush.
(it's funny but my 'Richard obsession' is a recent thing)
Credit: Facebook group Rammstein Universum
I think no explanation is needed for this classic picture. Naughty and fun.
Sorry for the long story but wanted to emphasize that my Rammstein fascination took some time. Now I'm 'in love' with them- oh boy and it keeps getting better!

_________________


My heart is divided: Schneider is my first love but Richard took me by surprise. I am living a mental Honeymoon with both