I was saying in the Till thread today that I have been very much enjoying there being more Till-and-Richard moments onstage this tour. Like this: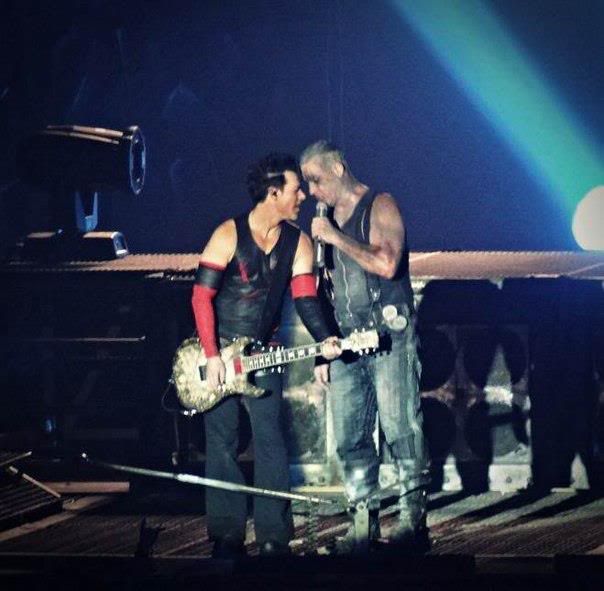 Which got put in the Till thread today.
And then I wanted more of these two, but a search of my picture files has led to the confusing discovery that I have basically no pictures of them together. I know I've seen loads of pictures of them together at events and interacting on stage, etc. but I can't remember where exactly, and I go on so many Rammsteins sites (you know you're obsessed when...) that I can't remember which sites I found them on.
So help me in my quest for Till-and-Richard love in photographic form, bitte?
And feel free to throw things at me for opening up yet another slash/bromance thread. I can't help it