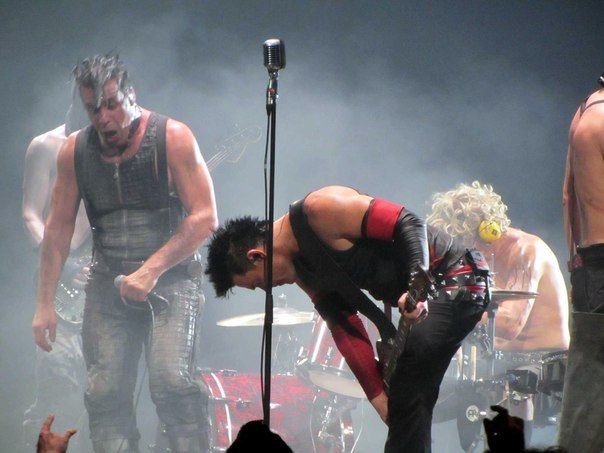 (image from vk.com)
Till: (makes Al Pacino noise)(btw, Al Pacino sounds like this:
https://youtu.be/_q_wgw8CsQA
, reference this explanation from same movie:
https://youtu.be/iV4v-3i5pPU
)
Schneider: "Not loooooking, not looooooking... omg, imagination's on fire!"
Ollie, (behind Till): "What's that commotion about? Oh, I see... Let me see one more time... A bit closer..."
Flake (walking away): I'm just going to book us a room, right Reeshard?"
Paul (just coming back): Too late again, Flake. I've even left a chocolate mint on the pillow.
Richard: "Look! A penny!"
Me: "Yeeeey, it bounced!"