I love how he wrinkles up his nose when he smiles sometimes, like in the Feeling B photo. It's adorable.
Like this.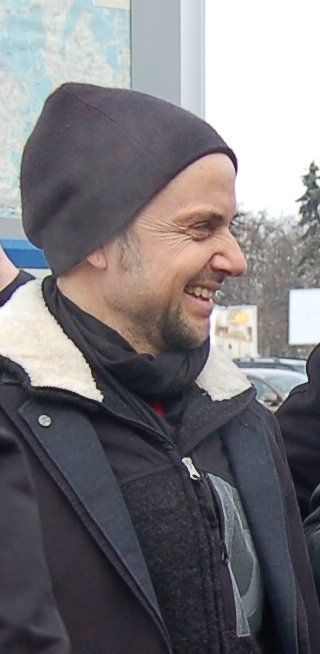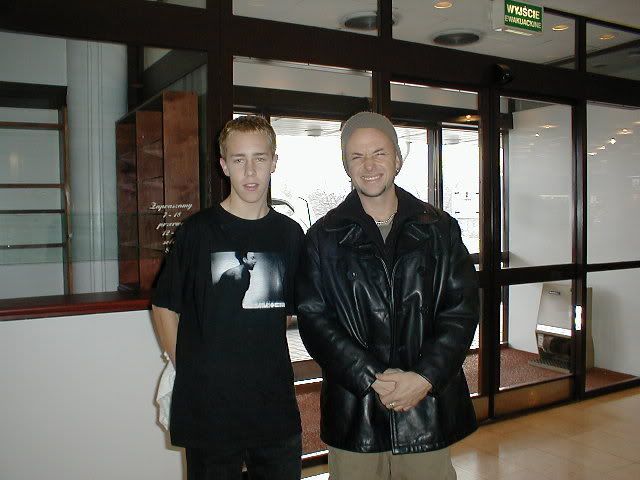 He did that when he talked to one of my friends as well. He said something to her that they both cackled at and wrinkled up his nose.
And clearly both his wife and Schneider have spent far too much time with him because I've seen in several pics how they do it too.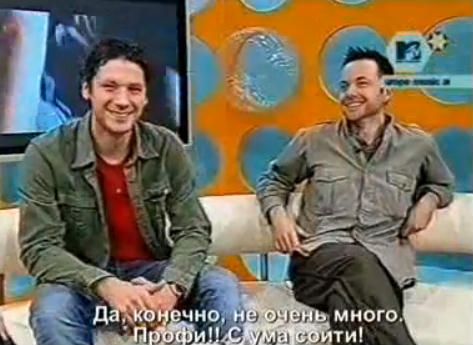 These have all been up before.
@nina: Paul has not really had such a tough story if you read about him. This whole thing about him being the child of some unmarried Russian woman and moving out when he was 16 because his stepfather was mean is not true. His mom is Polish and was and is still married to his father, he never had a stepfather and he himself says he lived at home until he was 20 because it was comfortable.
People really must be mixing him up with someone else. The only real problem he had growing up was his bad health and being sick and weak all the time.
I've been thinking of translating his own story from the Feeling B book if I ever get the time, maybe during the summer. He sure has had an interesting life, just like the rest of them.
He's not just some unserious goofball like some people seem to think.