Oh I didn't hear he was in hospital
But no he wasn't there, and it was weird only seeing 5 there!
We were REALLY lucky - we didn't have a wrist band (they had sold out before we got there
) but we were told to wait in line and take our chances - so we did. In the POURING rain, and then the hot sun, and then my flag got pinched
and for 5 hours but managed to get in by the skin of our teeth, JUST in front of where they cut the line.
I honestly didn't think we were gonna make it, so when it was apparent we WERE gonna get signed I kinda freaked out and was too shy to really talk to them after all that waiting.
I ended up just kind of blabbering 'thank you' to everyone, Till and Paul both looked up and smiled, Schneider and Olli looked tired (and to be fair, the Americans were having trouble with my accent, so I think if you're a native German speaker it's probably impossible to translate LOL) and Richard said "You're very welcome sweetheart
.
I feel SO sorry for everyone who got cut though, I felt kind of sick and couldn't even look back at them, it was so unfair, we had all waited for such a long time
And the photo's are pretty blurry - I blame nerves LOL we weren't allowed to photo as our stuff was getting signed, and I didn't want so get in their faces when I was at the front end of the line, so like most people I snapped from further back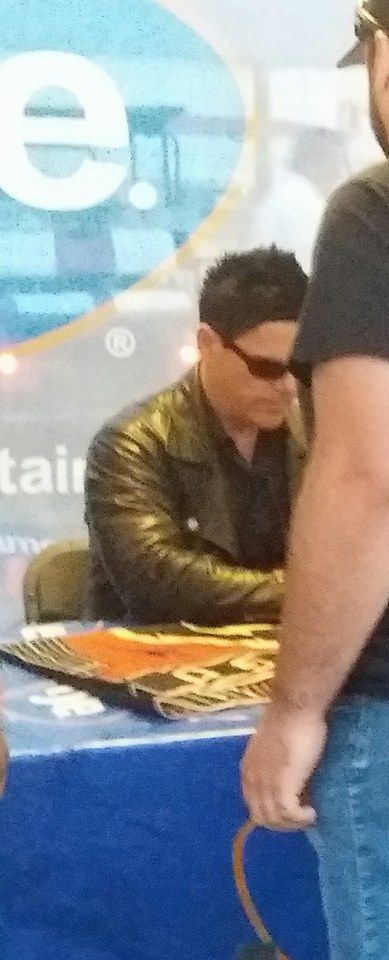 Best.Day.Ever.