Time for me to spam this thread a bit again.
I bought and got some more stuff last time I was in Berlin and I also ordered some stuff from Germany after new years.
Some of the stuff I bought.
A beautiful photo book with gorgeous black and white photos and some history about Beelitz, where MHB video was filmed. I find the place fascinating.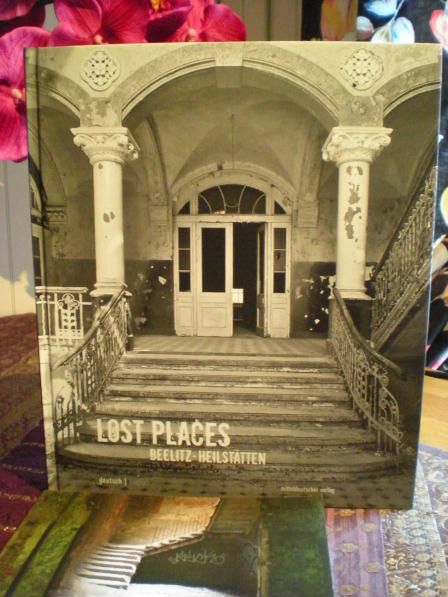 Another book about abandoned places in and around Berlin. Beelitz is in this one too (the stairway on the cover) and another location where
had a photo shoot. I like reading about abandoned places. The title means: "Ghost cities. Forgotten locations in Berlin and its surroundings."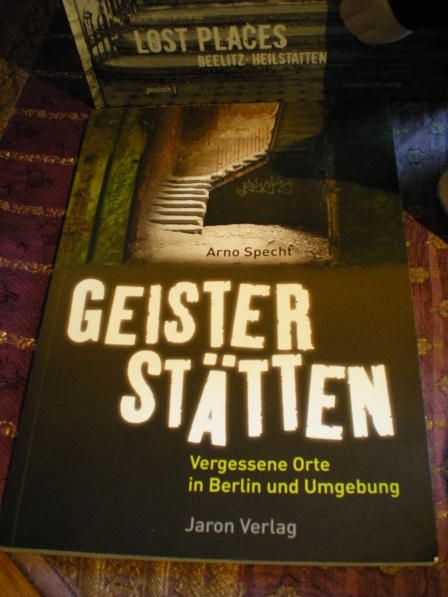 Recognise it?
Berlin guide for Berliners and visitors. "I am not a Berliner. Travel guide for lazy tourists." Wladimir Kaminer is "the most well known Berliner." He is a Russian writer and DJ who has lived in Berlin for a long time. He sometimes reads from his books at the Russian bar "Kaffee Burger" in Berlin. I like his writing a lot.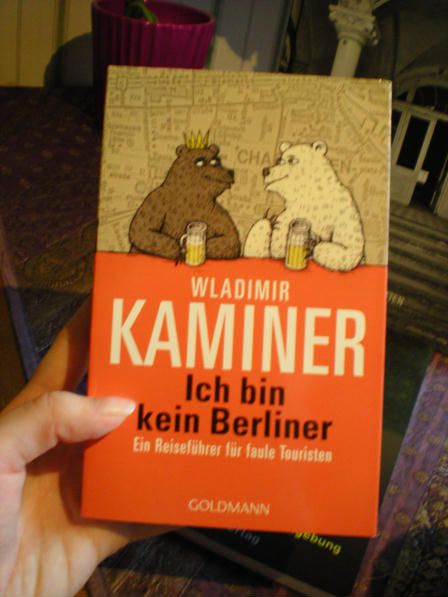 Starbucks Berlin mug. I have the Germany one as well and I love them both. Especially like the Berlin skyline on the back.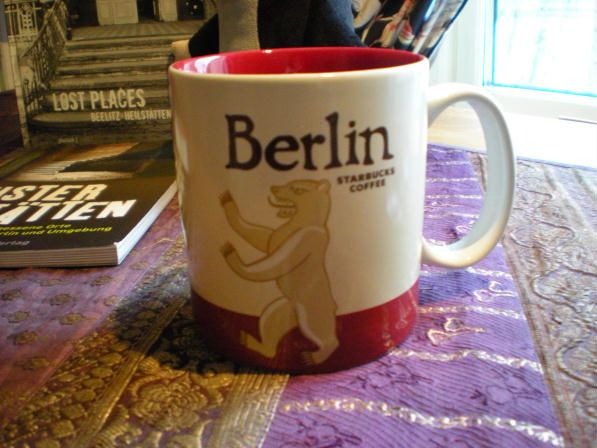 This is Krtk (kirtek).
He is a Czech cartoon mole that is the most beloved character in Eastern-Europe and the DDR. I grew up with him as well. He doesn't really have a name, it's just "little mole", except in East-Germany where he was named "Pauli". I bought this one at the famous comic book store "Grosser Unfug" in Berlin. He can be ordered in the DDR shops, like Ossiladen. He is still very popular, especially in the East.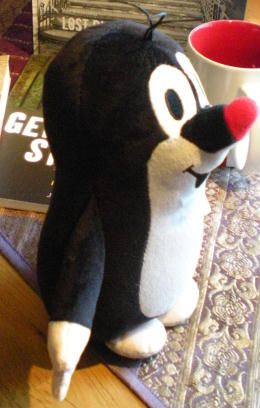 Here you can watch and episode of the cartoon:
http://www.youtube.com/watch?v=cH-NUBwhZ1k
You don't need to know German, he doesn't talk, just makes little sounds.
Two different types of Fedora hats I got in Berlin. The red one my husband bought me for my birthday when we were at the Gendarmenmarkt Christmas market. The black, smaller one I bought myself in a proper hat shop on Kastanienallee in Prenzlauer Berg. Very good quality, both of them. A bit expensive, but well worth it.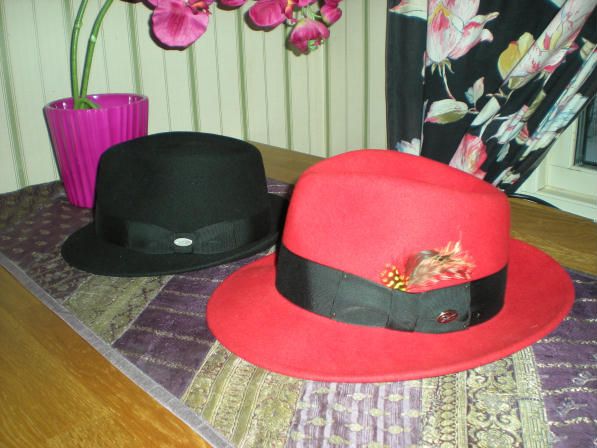 My beloved and enormous Berlin photo book.
The book weighs almost 5 kilograms. I looked at it when I was in Berlin, but it was too big and heavy for the suitcase, so I ordered it when I went back home. Amazing book with many interesting and beautiful photos from 1856 until today.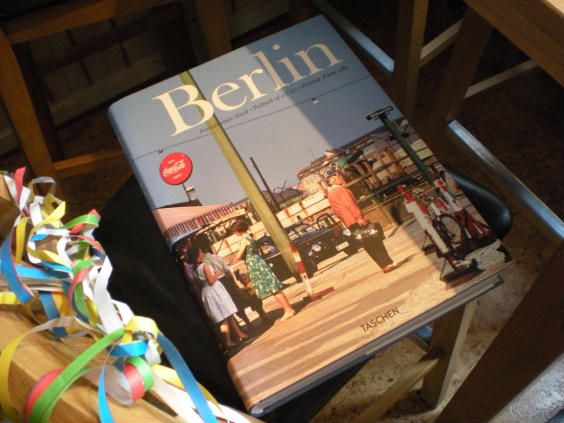 One of the creepiest photos in the book. Berlin right after the war. Every single building in this photo is completely bombed out.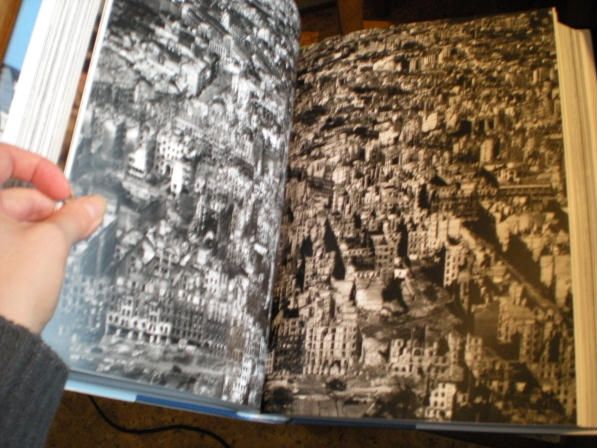 "Every man dies alone." By Hans Fallada. Famous book about some people who stood up against the Nazis. It's quite a sad story and it feels more real since I know so many locations and have seen the brass signs with the names of the people mentioned in the book.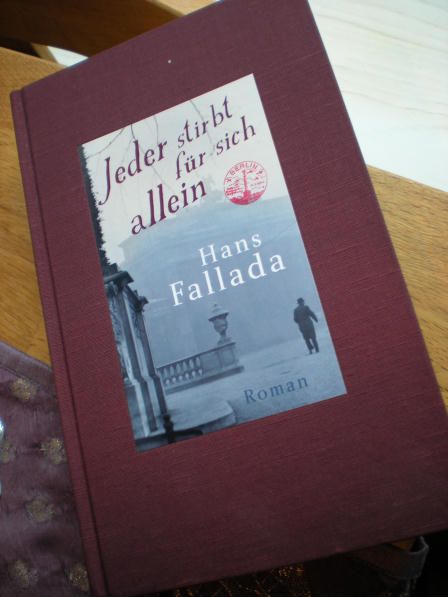 Some German € coins I had left after the trip. I especially like the ones with the Brandeburg gate o them. But I'm not too fond of Euros, all the cent coins confuse me and you end up having a kilogram in wallet eventually.
I usually leave them all as tip at the cafés.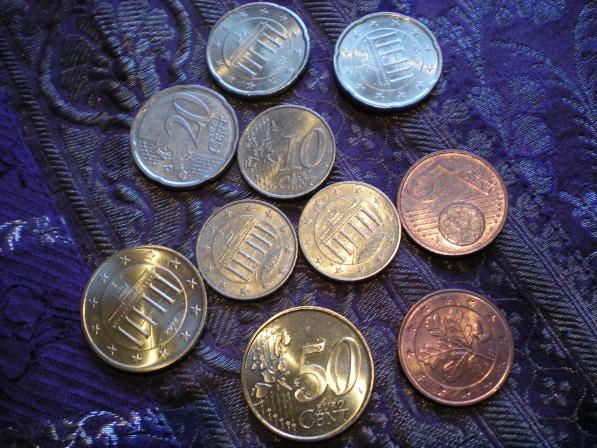 One of my friends who works at the hotel I always stay at left this card, wishing me a Happy birthday. Of course he forgot that he can speak German with me (since he always speaks English when my husband is around) and my husband had to give him hell for spelling Berlin with a small 'b'.
The card with the fish, is the event calendar for Eschschloraque bar. One of my favourite bars/cafés in Berlin. The strange name is not a real word, but it sort of means "Chlorine water fish". Referring to one of the many monster sculptures in the bar.
Invitation to the New Years celebration at another favourite café/bar. Wohnzimmer in Prenzlauer Berg. I was not in Berlin on New Years still, but otherwise I would have celebrated there. It's a great calm and cosy place with good food, drinks, cake and coffee and very friendly staff.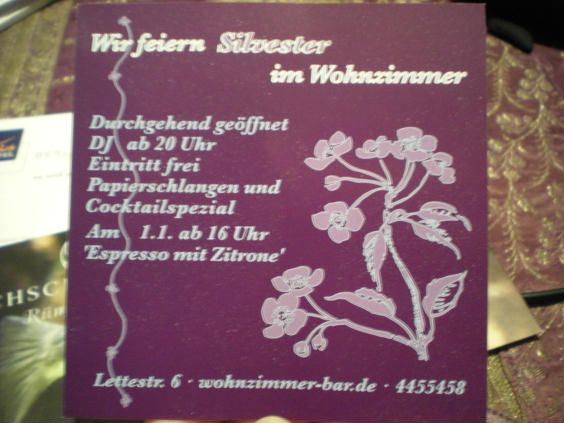 This is a hairclip. It's quite big, so it suits my very thick hair and I thought it was super cute.
I bought it at the Christmas market at Kulturbrauerei, Prenzlauer Berg. Best and cosiest Christmas market in Berlin.