Some more cool German stuff I have at home.
I bought this East-German globe a little while ago. It's the Swedish edition but printed and made in Leipzig DDR 1960. I love older globes and old maps.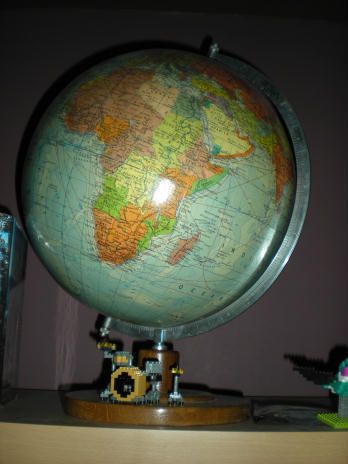 Uhm... that little drum kit at the base was not there from the beginning.
This I have had in my flat for a long time and I didn't even think of it. A wood carving of the Aachen town square, cathedral and town hall. My friend in Aachen have it to me and my husband as a Christmas gift.
I lived in Aachen a few weeks and I really like that town.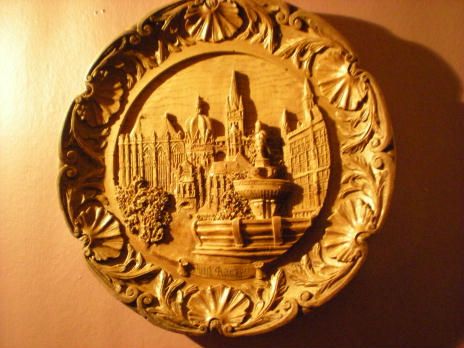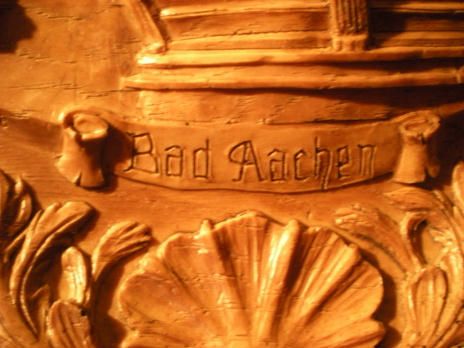 A cook book with Berlinian food that my friends in Berlin gave me on my birthday last year.
This is a lot of food that I recognise and grew up with and I would love to cook it for my friends in Berlin as well.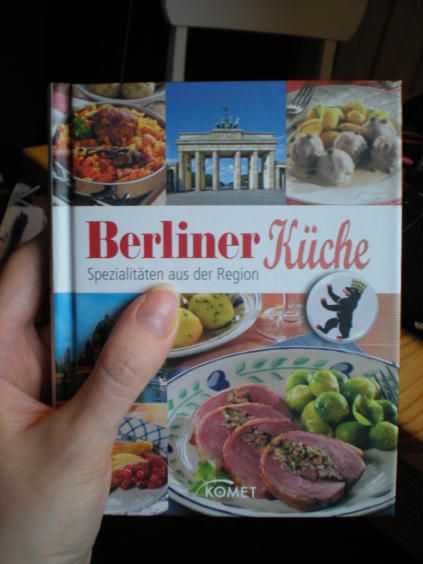 This is not typically German or anything, but a gift I got in Berlin. I celebrated my birthday at café Anna Blume in Prenzlauer Berg, Berlin and they set a beautiful table for us with white tablecloths, rose petals, candles, a red rose and the staff is so friendly. When we were leaving the staff gave me this little ceramic heart. I thought that was so sweet.